FROM WITHIN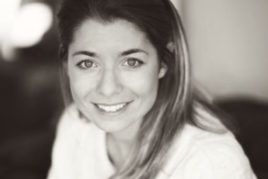 Elena Beurdeley-Kürten
Founder, The Ayurveda Centre
1. UNDERSTAND
"To experience lasting health improvements, not only do we observe the nature of the imbalance but also do we seek to understand the root cause of the imbalance, by considering the whole person and their personal story"
2. BALANCE
"To restore the body's natural state of health, we implement gentle detoxifying and rejuvenating programmes including individual diet and lifestyle advice, massage therapies, treatments and herbal supplements."
3. PREVENT
"Through open counselling and continuous personal diet and lifestyle adjustments and improvements, we can eliminate and prevent disease manifestation and can learn to free ourselves from limitations of the mind."
"When diet is wrong, medicine is of no use; when diet is correct, medicine is of no need."
Julie J.
Back pain, dermatitis, lethargy & inflammatory disorders.
Some places need to be kept secret...But it will not honor the work and the passion of the owner. Thank you Elena, you took the time to listen me, explained me the mind of the Ayurveda Centre and your massage was a total treatment of my body and my soul.
Loïsa C.
Psoriasis & migraines.
What a superb experience! Elena provides unforgettable healing and relaxing massages, as well as excellent nutrition advice depending on your Ayurvedic profile. To start the year, before rushing back in our busy daily lives, I definitely recommend this place. Thank you for your dedication, and professionalism!
Allison S.
Bone disease & loss of energy
I've been going through a health crisis and determined to take back my health, I arranged an Ayurvedic cooking class with Elena. Elena gave me an introductory lesson into the basic tenets of Ayurveda and what foods are appropriate for each dosha or body type. Then we headed to the kitchen where we cooked ourselves lunch and some delicious snacks. We were together for nearly 4 hours, chatting about health and wellness! I left feeling empowered and capable of maintaining my health and the health of my children! I look forward to learn more from Elena!
Éléonore D.
Amhenorea, lack of energy & digestive disorders.
Elena initiated me to Ayurveda, she adapted her advices and coaching to my lifestyle and schedule offering a tailored support. She added simple changes to my daily routine to ensure reachable and sustainable lifestyle modification that I could hold onto the long run. Today I am able to find back energy and I have experienced tremendous improvement on my health.
Solenne L.
Digestive disorders & eczema
I had a really great experience at the ayurveda center. Elena is a very understanding person.The massage was also very nice and helpful! I felt the positive impact of the treatment very quickly. Definitely recommended! Thank you Elena.
Maria A.
Weight gain, digestive inflammation, frozen shoulder, digestive disorders.
Today I made a new experience at the Ayurvedic Centre of Athens Glyfada. Elena offers a smooth and gentle accompaniment. The treatment was just extraordinary. Thank you Elena for this beautiful meeting.
FIND US
 THE AYURVEDA CENTRE  (Athens)
Premiera shopping centre – 1st floor
Grigoriou Lampraki street, 16
16674 Glyfada, Greece.
Phone: +30 6980016493
E-mail: info@theayurvedacentre.com