Do you need a break from your busy life to reset your energies ?
Welcome to our 2023 Ayurveda Retreat in Greece !
What can you expect from an Ayurveda Retreat ?
☀️ 1-on-1 Nutrition & Lifestyle Consultation & personalised Health Plan
☀️Personalised Ayurveda herbal remedies
☀️Ayurveda Massage therapy according to your constitution
☀️ Freshly cooked meals with natural & local ingredients to support detox & tissue nourishment
☀️ Fitness & personal wellness activities & excursions
☀️ Silent & free times to reconnect with ourselves & nature around us
⭐️⭐️⭐️⭐️⭐️ Carolina Ros – 6 months ago


"I attended the Wellness Ayurveda retreat in Greece in May 2022 organised by Elena. From the moment I arrived I felt I was in the right place. Elena is an amazing human and very profesional, you feel the love she put into everything she does. I enjoyed all the wellness activities, the Ayurveda principles lessons and the free time… I connected with amazing people as well and learnt a lot new things to take away and practice in my day to day life.The food was delicious, healthy, nutritious and full of amazing flavours. Thank you Elena for this gift you gave me and Efy for looking after us so well. I'll give 10 stars and looking forward to do it again. Love. Carolina"
Programme Highlights
☀️ Daily morning health & fitness activity (all physical conditions )
☀️ One Massage Therapy during your stay
☀️ Home Remedies according to your constitution
☀️ Healthy, Ayurveda inspired – Mediterranean meals (breakfast, lunch, dinner, drinks)
☀️ Group excursions, activities & workshops
☀️ Free time to relax, swim, discover, socialise, read, sightseeing…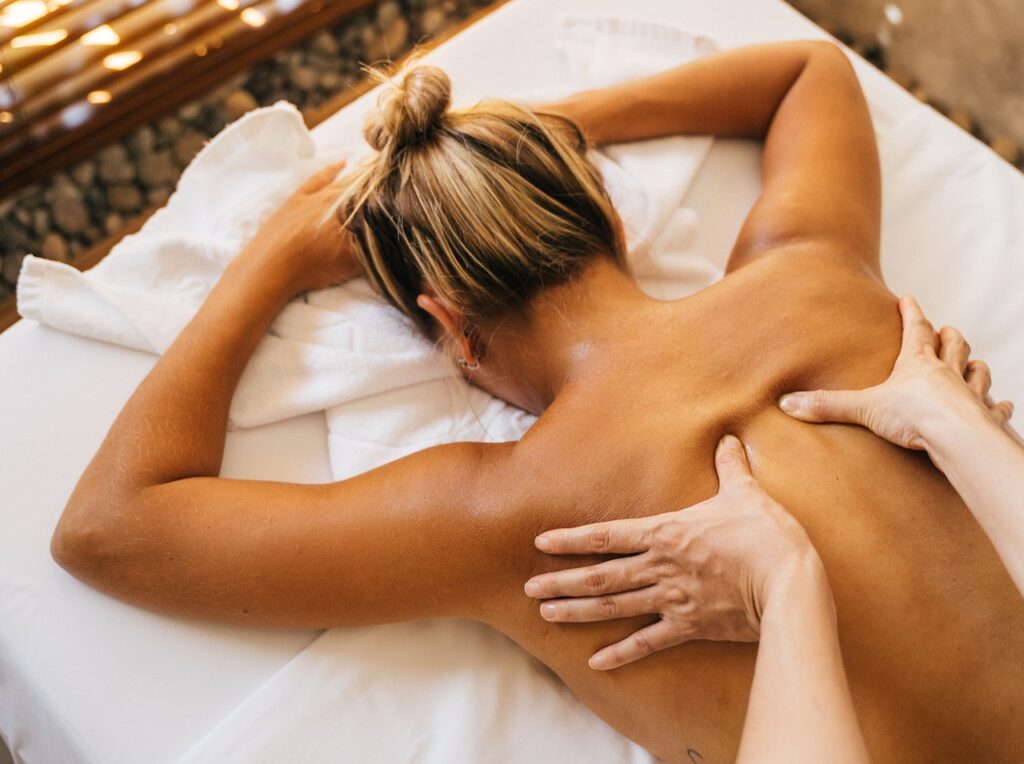 Your Team
100% committed to your absolute well-being!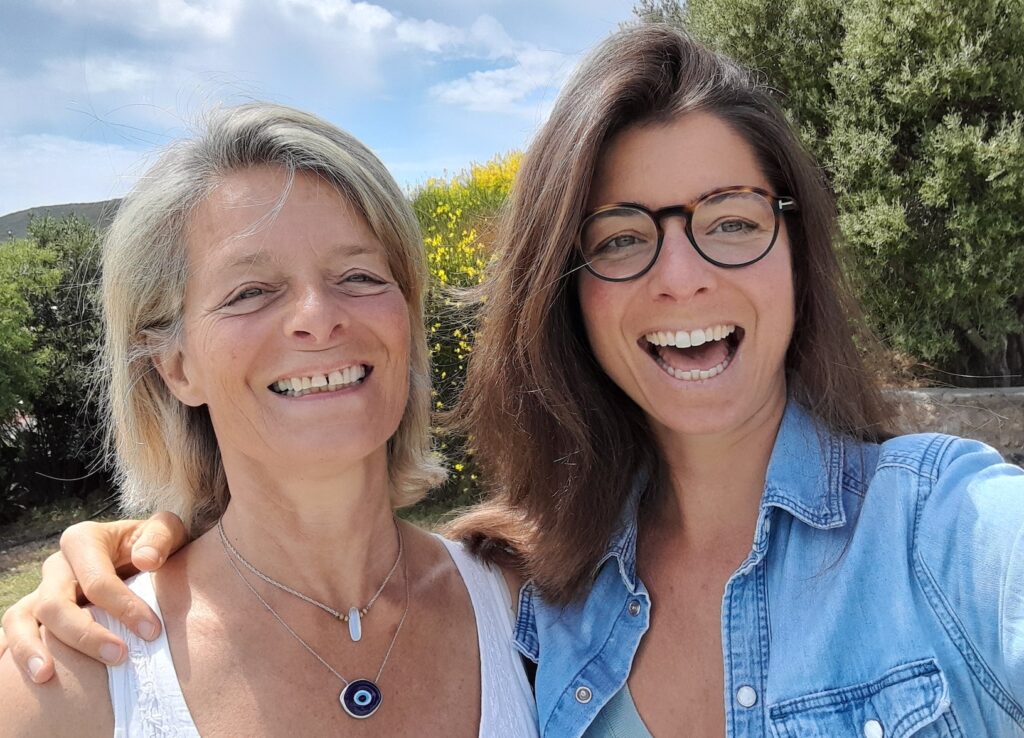 ELENA – Your dedicated host
Elena is a certified Ayurveda Nutrition, Plant Medicine & Lifestyle Practitioner by the Ayurveda Institute in London. She practices Ayurveda Massage Therapies, and is a Trauma Informed Yoga Instructor. Full bio here
EFY – Your greek cooking mama
Efy has spent many years as a Professional Event Organiser & is an amazing cook. She speaks french/greek/english.
ANDREEA – Your logistics queen & outdoor activities host
Andreea is our newest addition to the team ! She attended the retreat last year and loved it so much she wanted to be part of the team ! She volunteered in several worldwide well-being retreats and workshops.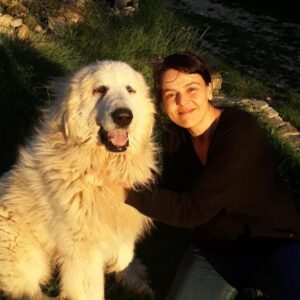 ⭐️⭐️⭐️⭐️⭐️ Andreea S. – 8 months ago


Great professional, Elena listens and adapts to her patients to propose a personnalized solution for their well being.
The ayurveda retreat she proposes is carefully designed and conducted to suit every participant. In only 4 days, I was able to relax, recharge and reconnect to my body.Looking forward to the next one.☺️
Thank you!


 
Location – Evia
Nested in the middle of a peaceful & natural olive grove, just meters from a pristine beach front, we will set home in a beautiful stone property built with only non toxic materials, thanks to Andonis' – the founder –  interest in protecting good health & nature.

Date & Time
25 –  30 May 2023 (5 nights / 6 days)
Thursday 25 (arrivals – from 1pm – programme starts at 5pm)
Tuesday 30 (departures – programme finishes at 10.30am)
⭐️⭐️⭐️⭐️⭐️ Rafaella S. – 6 months ago

Elena has helped me in so many ways with nutritional advice, therapeutic massages as well as a safe and kind space to talk about whatever is on my mind. The impact I see in my life both physically and mentally is very valuable and I always look forward to our sessions! I had an interest in Ayurveda before I met Elena but it's been a great help to have someone who is knowledgeable and that I can trust along with me on this journey
What makes this Ayurveda retreat irresistible  ?
☀️ Real health & well-being benefits with experienced Ayurveda professional & natural health team
☀️ Total peace of mind, as your team joyfully holds a safe space for your comfort and ease
☀️ Cocooning experience in a conducive, relaxing location
☀️ Reconnection to your inner self…. and nature, in the majestic Greek landscapes !
☀️ Enjoyable moments in a multicultural, intimate group

Included
Accommodation in twin or single room in Evia.
All wellness / detox / fitness activities included in the programme
Ayurveda consultation
Herbal Remedies (home-prepared only)
Massage Therapy
 3 x Daily meals
Non alcoholic beverages
Not included
Transfers from/to airport
Private travel insurrance
Additional activities, meals & drinks
Holistic & Beauty treatments à la carte
Retreat Q&A
What does an Ayurveda Diet Mean on a Retreat ?
What will take place on the Retreat ?
We look forward to welcoming you in Greece for a few days of total relaxation, rejuvenation and enjoyment.
We will be keeping the Ayurveda Retreat group small to keep the experience qualitative.
To register interest & receive price information/payment terms please
email us.
Reservations must be confirmed before 15 March 2023.
 "I think it is essential sometimes to go into retreat, to stop everything that you have been doing, to stop your beliefs and experiences completely and look at them anew, not keep on repeating like machines whether you believe or don't believe. You would let fresh air into your minds." (Jiddu Krishnamurti)