Do you want to slow down and make time to connect with yourself ?
Are you looking for support to detox and rejuvenate your body & mind ?
Join us in Greece for a 7 Day Therapeutic Ayurveda – Yoga Retreat !
19 – 25 May 2024
The retreat is designed by Ayurveda Nutrition & Lifestyle professionals to support your detoxification and balancing journey and for total body-mind renewal.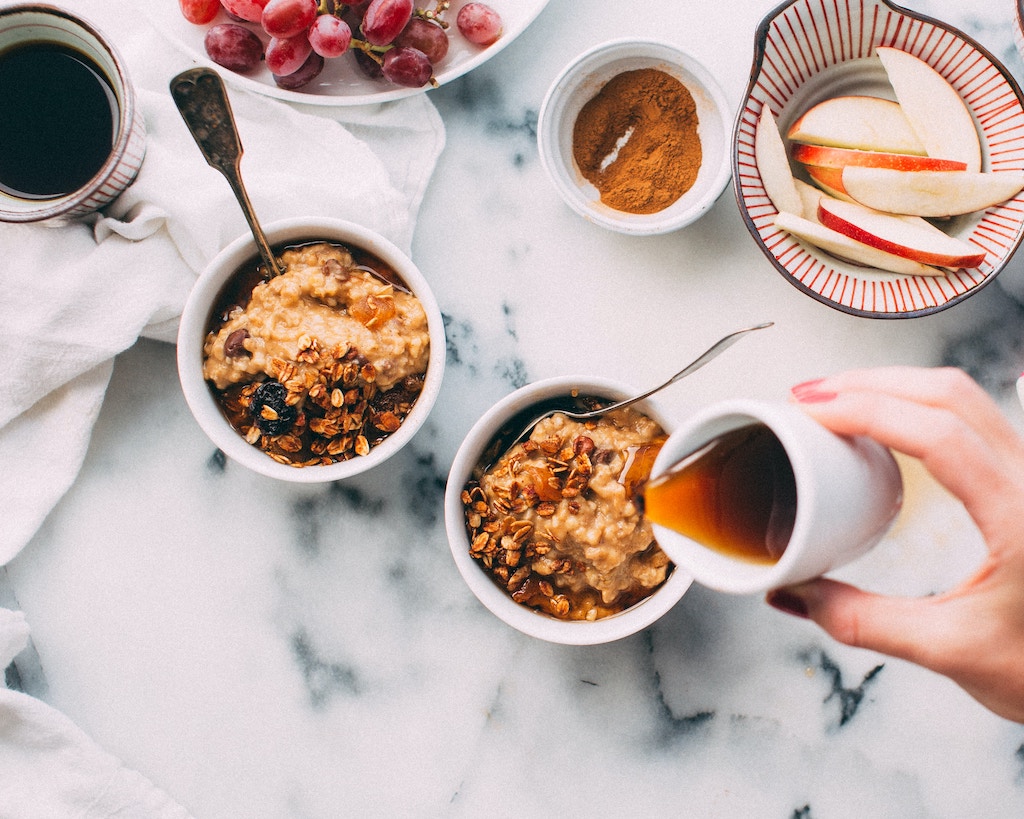 What can I expect on this Retreat ?
Our guests say it best !
⭐️⭐️⭐️⭐️⭐️Virginie M., 2023 Participant
"An Ayurveda retreat, very rich in experiences, emotions and reflexion. Elena listens to our needs, and made me understand the importance of knowing myself and how I function.
It is a moment of calm and peace and also kindness which enalbles use to resouce and also found our profound self, in a beautiful safe heaven.
The delicious and healthy meals prepared with so much love are also important moments.
Thanks to Elena, Efy and Andreea and all other team members who shared their universe and knowledge."
⭐️⭐️⭐️⭐️⭐️ Carolina Ros , 2022 Retreat Participant

"I attended the Wellness Ayurveda retreat in Greece in May 2022 organised by Elena. From the moment I arrived I felt I was in the right place.
Elena is an amazing human and very profesional, you feel the love she put into everything she does. I enjoyed all the wellness activities, the Ayurveda principles lessons and the free time…
I connected with amazing people as well and learnt a lot new things to take away and practice in my day to day life.The food was delicious, healthy, nutritious and full of amazing flavours.
Thank you Elena for this gift you gave me and Efy for looking after us so well. I'll give 10 stars and looking forward to do it again. Love."
⭐️⭐️⭐️⭐️⭐️  2023 Participant
"I came back rejuvenated, at peace and calm. My colleagues asked what foods I had been taking in Greece, I was so zen ! They found me changed and so calm. Thank you for this retreat, you form a fantastic team, you are so caring and adorable to your guests. A real moment of sharing"
⭐️⭐️⭐️⭐️⭐️ Noemie, 2023 Participant

"Fantastic ayurveda retreat, with personalised counselling and care, which enabled me to recenter myself and recharge my batteries."


Is this Ayurveda – Yoga Retreat right for me ?
If you would like to :
Purify your body + mind from accumulated toxins & enhance your health
Take a step back from daily life, make time to reconnect with yourself  & needs
Learn essential nutrition & herbal medicine principles for health & prevention
Then yes, this Ayurveda Yoga retreat is right for you !
The Programme is designed & hosted by Ayurveda professionals to help you pause, cleanse, rejuvenate and acquire new self care tools.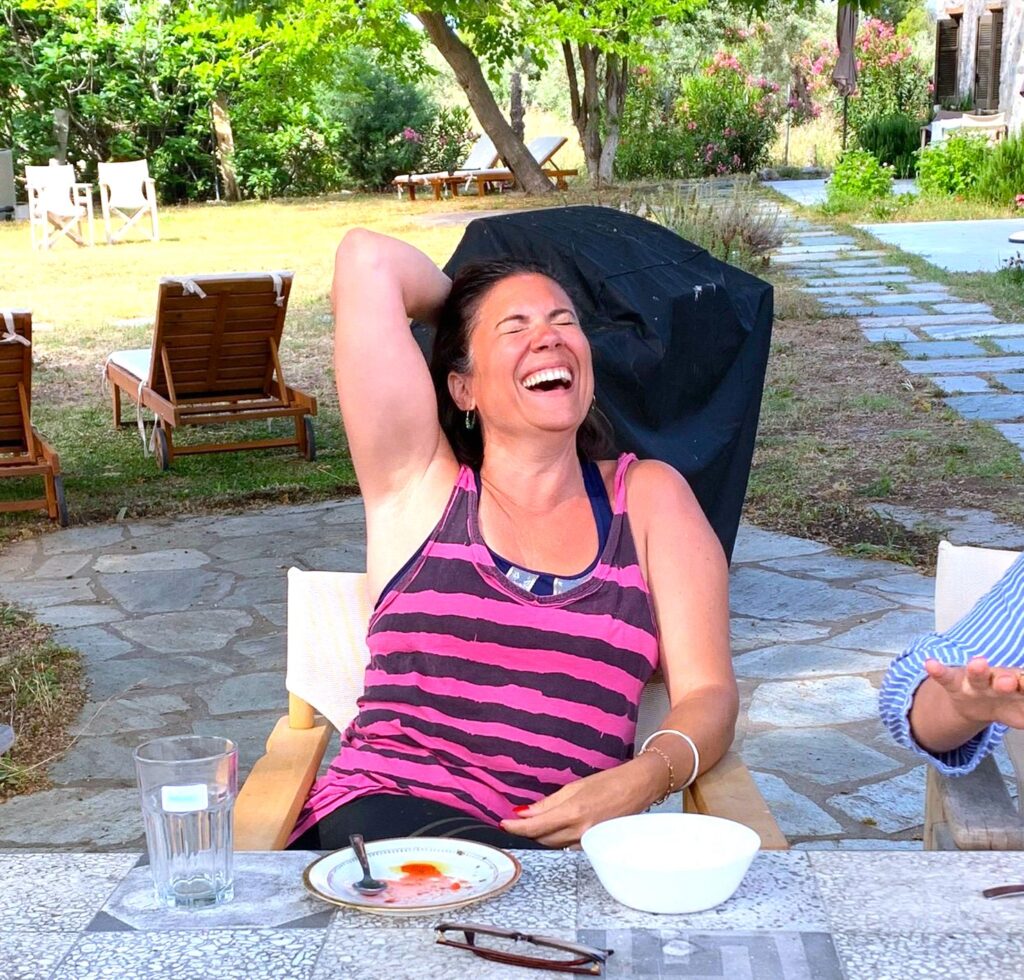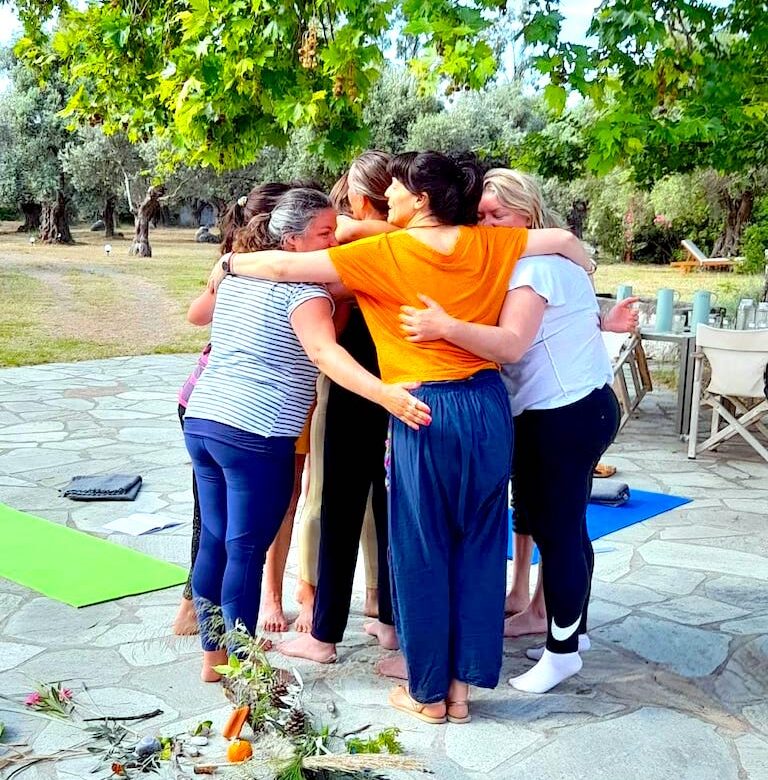 What transformation can I expect ?
A new understanding of your state of health and how to maintain natural balance
Balanced senses – natural evaluation of which diet and lifestyle habits are beneficial and which are not
Feeling calm, rested and energised
Feeling grounded, confident and having clarity of mind
Knowledgeable in nutrition, herbal medicine for every day health and disease prevention
Integrated a simple everyday exercise routine to gain stability, strength & flexibility in the body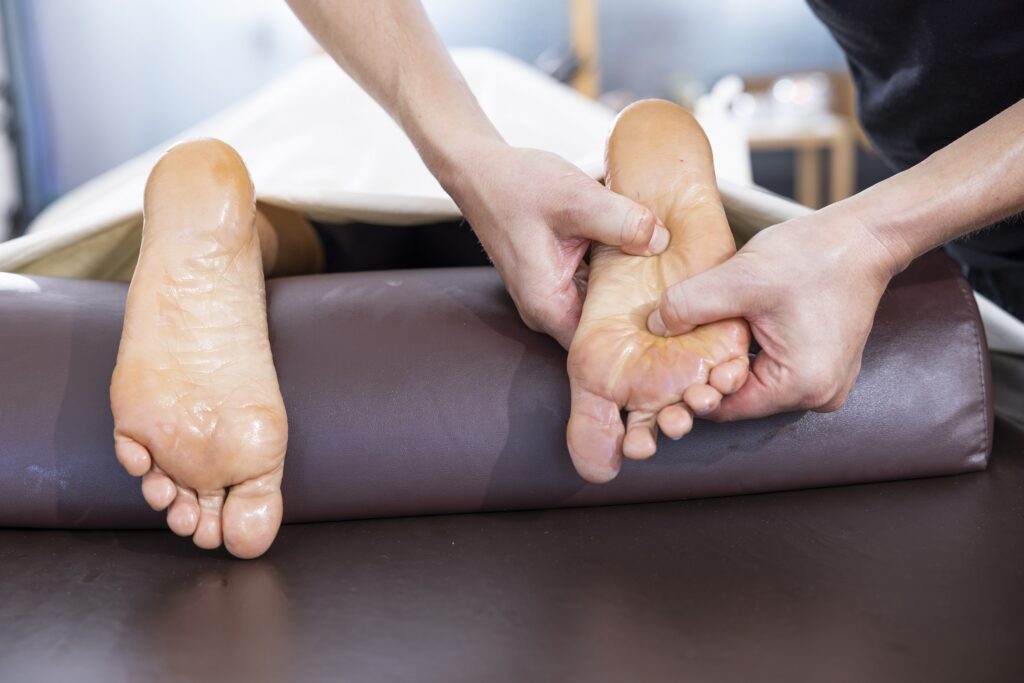 What happens during an Ayurveda Retreat ?
☀️ 1:1 Ayurveda Health Diagnosis Consultation & Follow Up Consultation (post retreat)
☀️ 3 x Daily Freshly Cooked Ayurvedic Meals
☀️ 2 x Ayurveda Massage Therapies
☀️ Daily Personalised Herbal Medicine
☀️ Daily Morning Yoga & Evening Breath & Meditation Practice
☀️ Educational Natural Health Workshops, Cooking workshop & Self-discovery games
☀️ Silent times for yourself
☀️ All natural environment (no chemical used in construction of the buildings or in the olive field we are in!)
☀️ A supportive community & plenty of free time to discover what rest & fun means to you !
>To register interest & receive price information/payment terms please email: elena@theayurvedacentre.com

Programme Highlights
☀️DAY 1
Arrival from 2PM
5PM Welcome Introduction
7PM Dinner
☀️DAY 2 – 6
Morning Yoga
Ayurvedic Breakfast (silence)
Therapies
Ayurvedic Lunch
Workshops
Evening Meditation
Ayurvedic Dinner (silence)
☀️DAY 7
Morning Yoga
Closing Talk
Ayurvedic Breakfast
Departure from 11 AM

Who will look after me ?
Your Professional Team 100% committed to your absolute well-being!
ELENA – Your dedicated host
Elena is an Ayurvedic Practitioner certified by the Ayurveda Institute in London. She works independently in Athens and abroad. She specialises in stress & anxiety, gut health and menstrual health. She receives patients, consult at wellness resorts, and hosts workshops and retreats. Full bio here
EFY – Your Healthy Mediterranean Cook
Efy has spent many years as a Professional Event organiser, the last 3 years she cooks in our retreats and infuses her Greek roots & motherly love into our Ayurvedic recipes.
MIRCO – Your Ayurvedic Therapist & Yoga Instructor
Mirco is a Certified Ayurveda Therapist & Yoga Instructor. He works in a renowned Ayurvedic Panchakarma centre and Yoga Studios in Germany. He runs Yoga workshops in Germany and retreats in the mediterranean.
SOPHIA – Your Professional Ayurvedic Chef
Sophia is an Ayurveda Practitioner, Ayurveda Therapist and Ayurvedic Cook. She designs medicinal menus to support patients in their detox and balancing journey.
>To register interest & receive price information/payment terms please email: elena@theayurvedacentre.com
Where does the retreat take place ?
Nested in the middle of a peaceful & natural olive grove, just meters from a pristine beach front, we will set home in a beautiful stone property built with only non toxic materials, thanks to Andonis' – the founder –  interest in protecting good health & nature.
We are located on the island of Evia, 2h45 hours drive from Athens through beautiful pine forest. We can also take a boat trip to the island which makes the journey very enjoyable !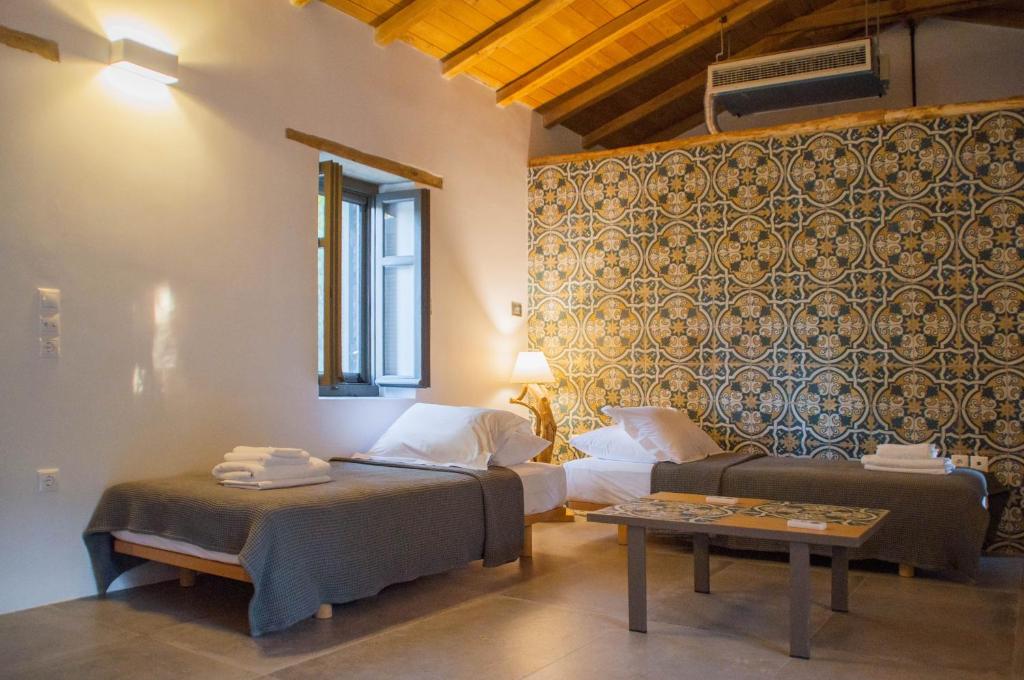 What makes the Ayurveda retreat special ?
☀️ Your personalised health programme and daily personal care by 3 experienced Ayurveda Professionals
☀️ 100% peace of mind, nothing to think or do, as your dedicated team joyfully holds the space for your comfort and ease
☀️ A safe cocooning experience to reconnect to yourself, in the  middle of nurturing greek Nature and right on the beach !!
☀️ Some joyful moments in an intimate group
What participants loved most about the retreat ?
"The delicious nutritious food, the massage – total relaxation, the discovery of Ayurveda which brough many answers to my questions"
"The exchanges with the group, as they brought me some personal reflections, the massage that made me feel so good, the cooking by Efy, so delicious and the overall experience that enabled us to take a break from our daily routine."
"The silent breakfasts, the workshops and massage therapy and the absolute relaxing effect of the environement."

What is included
Accommodation in quadruple, triple, twin or single room
Ayurveda, Cooking & Self-discovery Workshops
2 x Ayurveda consultations
Personalised Herbal Remedies
2 x Massage Therapies
3 x Daily meals
2 x Daily Yoga & Meditation
Non alcoholic beverages
What isn't included
Transfers from/to airport (shared car rental is recommended – we can help arrange it)
Private travel insurrance
Additional activities, meals & drinks
Retreat Q&A
What does an Ayurveda Diet Mean on a Retreat ?
About the 2023 Retreat – Please note that programme and team will be different. This is for information purposes only.
We look forward to welcoming you to Greece !
We will be keeping the group small to keep the experience qualitative.
To register interest & receive price information/payment terms please email: elena@theayurvedacentre.com
Reservations must be confirmed before 15 January 2024.
 "I think it is essential sometimes to go into retreat, to stop everything that you have been doing, to stop your beliefs and experiences completely and look at them anew, not keep on repeating like machines whether you believe or don't believe. You would let fresh air into your minds." (Jiddu Krishnamurti)