REPLENISH RETREAT
Saturday 21 October to Thursday 26 October 2023
Evia island, Greece
Release stress and regain Energy and Clarity
Replenish Retreat is a unique opportunity to release accumulated tensions and replenish your Body & Soul to go back to your daily life with maximised potential.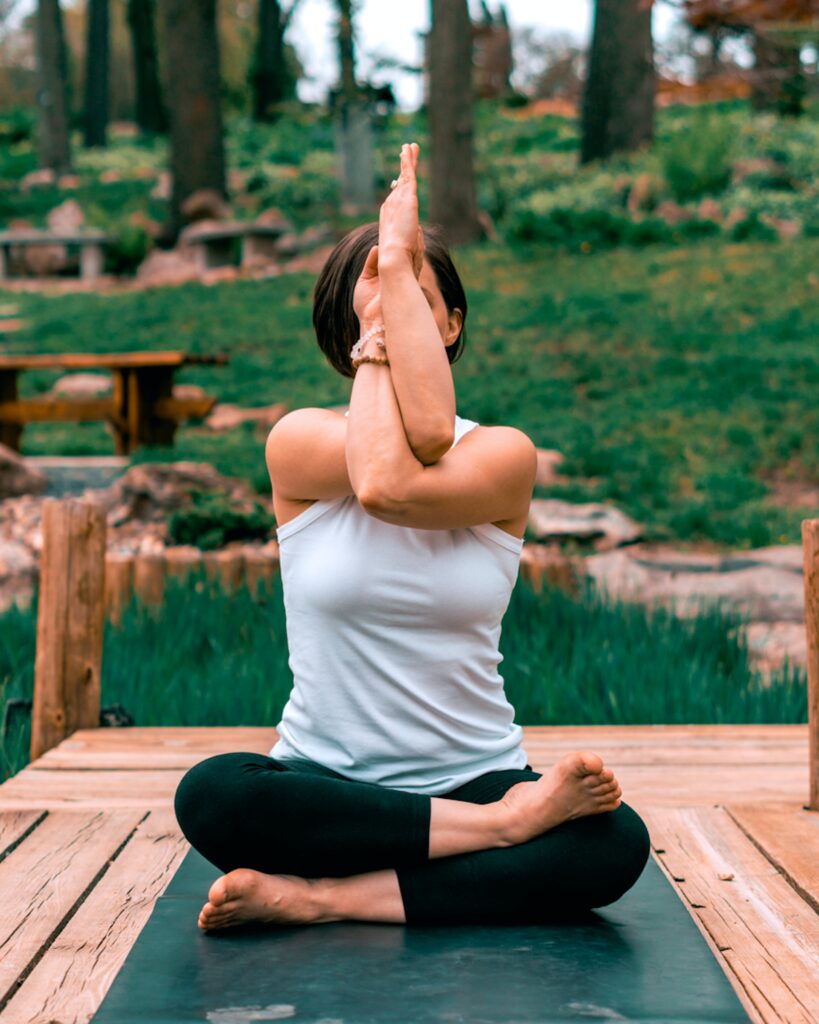 In the Replenish Retreat you will :
Be guided through deep relaxation & stress release solutions
Connect to the healer within you
Learn tools to balance body & mind through practical nutrition & lifestyle solutions
By the end of the retreat you will :
Feel relaxed, replenished and have a new sense of clarity
Have gained higher levels of self- awareness
Be in control of  your self-care tools for physical, emotional & mind vitality
Alexandra Berthault & Elena Beurdeley welcome you to a 5 day immersive experience of Stress Healing, Self-Awareness Empowerment & Nutrition Coaching in the enchanting Evia Island.
ABOUT US
Alexandra Berthault                      Elena Beurdeley
Alexandra supports individuals with gut & chronic health issues and helps them achieve balance throughout different stages in life.
As a  Natural Medicine Practitioner, she uses a non-clinical approach to delivering integrative and personalised medicine addressing imbalances of the body & mind. She helps individuals release all that they are not in order to become the healthiest version of themselves. Through health coaching, she uses the science, tools and techniques of lifestyle medicine and behavioural change to bring about transformational results.
Certifications / Accreditations :
Certified Health Coach, Dip HC CNM, mUKIHCA
Certified Nutritional Therapist, Dip Nut, mANP, mGNC
Certified Crystal and Energy Healer MVHF, Stress Healing Practitioner
Accredited Feng Shui Consultant and Teacher (co-founded V&A Metaphysics School), Executive Member of the Feng Shui Society U.K.
Chinese Astrology practitioner (Four Pillars of Destiny)
Alexandra lives and practices in london. She hosts regular trainings in the UK and annual retreats in Greece.
More about Alexandra http://www.chezwellness.com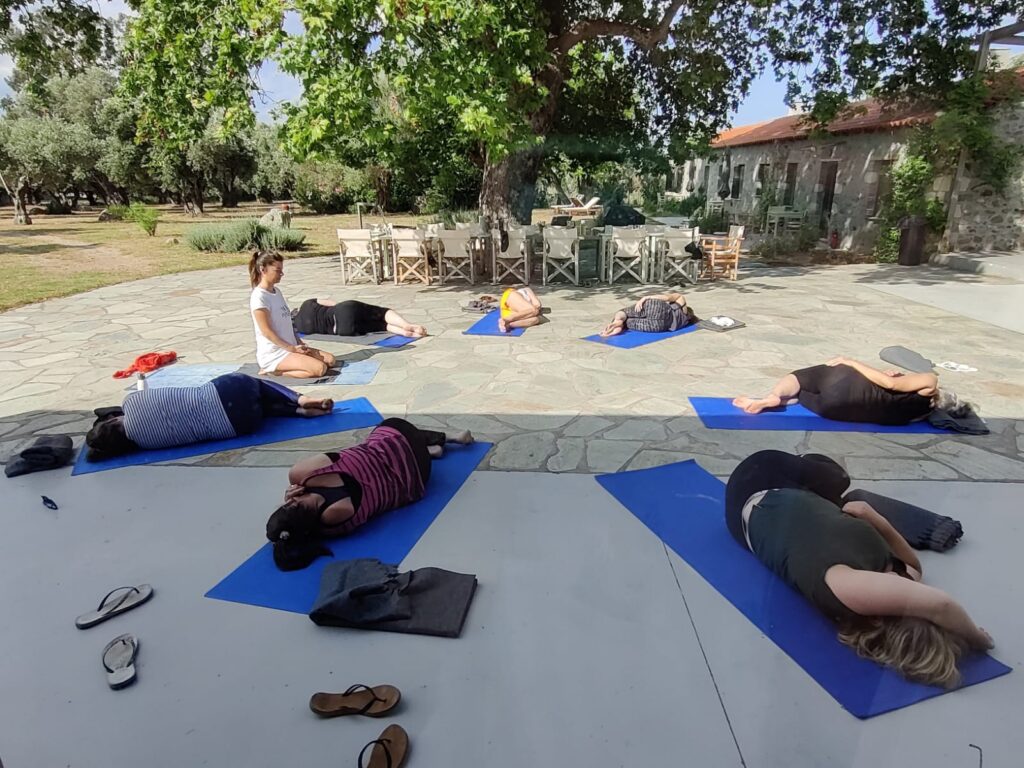 Elena helps her patients overcome chronic stress, digestive and menstrual disorders naturally.
As an Natural Health Practitioner, she works with nutrition, lifestyle, medicinal plants and body therapies to address chronic health issues and bring clarity and a sense of purpose to her patients' life.
She practices in Glyfada (Athens riviera) and online. Elena is a visiting practitioner in wellness retreat centres, hosts regular training workshops & annual retreats in Greece.
More information www.theayurvedacentre.com
Certifications / Accreditations :
Ayurveda Practitioner (Nutrition|Lifestyle|Plant Medicine), DiplALN, DipPrac (Ayur)
Ayurveda Massage Therapist DipAMT(Ayur)
Traditional Thai Yoga Massage Therapist
Hatha Yoga Instructor, Yin Yoga Instructor and Trauma Informed Yoga Instructor
Laughter Yoga Leader
Dharma Meditation and Sanskrit & Mantra Sound Therapy Training
Member Association of Ayurvedic Professionals UK (AAPUK)
ABOUT THE RETREAT

DAY 1 / LET THE MAGIC BEGIN!
Welcome to Evia Island!
We will open the retreat by gathering at 5PM for a healthy aperitif, while getting to know one another and enjoying the sunset. Arrivals from 2PM. No late arrivals possible.
DAY 2 – 4 / SAMPLE
Workshops : Stress Healing – Yoga Therapeutics and Nutrition for self healing & vitality – Ayurveda & Astrology Coaching for clarity & purpose
Activities: swimming, cooking classes, thermal baths, hikes, local village & producers, relaxation and silent times…
Nourishing Healthy Breakfast, Lunch & Dinner (all local grown produce and recipe supervised by your hosts & nutritionists)
DAY 5/ CLOSING CEREMONY
We will bid farewell after breakfast
ABOUT THE VENUE
You will be joining us at the stunningly authentic property on Evia island.
Located within a 20,000 sq.m. organic olive grove on a private beach.
The rooms and the common areas successfully combine the old and the new in a beautiful eco-friendly setting that respects nature without depriving the visitor of any modern facilities.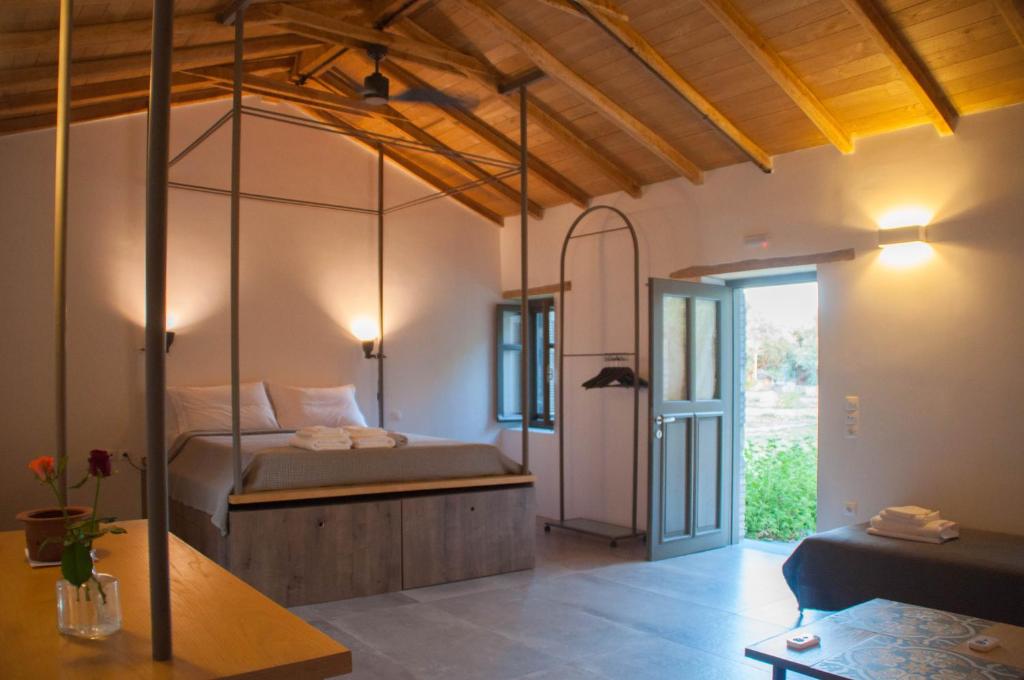 REPLENISH RETREAT PRICE
Single Room: euros 1600 (single accommodation a 10-minute walk from our retreat)
Shared Room: euros 1200 (on retreat site) / shared rooms for 2-4 people
Non-Refundable Deposit to secure your spot: euros500
INCLUDED IN THE PRICE
Full board during your stay (3 meals per day)
Private or shared room
Access to wonderful grounds
Deliciously prepared meals by our expert nutritionists with a focus on anti-inflammatory Mediterranean diet
Crystal healing workshops for Stress/Anxiety
The importance of gut health through nutrition and lifestyle solutions
Eat according to your personal astrology
Yoga Therapeutics Classes
Ayurveda Self-Healing Workshops
EXCLUDED FROM THE PRICE
Flights tickets, and transportation costs to and from the retreat location. We can assist in arranging shared or private transport.
Private 1-1 sessions (upon availability):  Crystal healing, Ayurvedic massage or consultation, Astrology reading, health coaching and nutritional consultations.
Additional resort activities
Any additional charges incurred during your stay

– BOOKINGS CLOSE SEPTEMBER 2023 –
BOOK YOUR SPACE TODAY