Divine Vibration retreat – Reconnect with the Heart @Zen Rocks, Mani, Greece. 26 – 30 September 2020
Transformative Retreat with Chanting, Yoga & Ayurveda
Dear friends,
It is with immense joy, that I share with you our next retreat hosted by our beloved friend, remarkable musical artist and Sanskrit scholar, Gaiea Sanskrit.
Gaiea will be accompanied by Antaratma Chiotis, Vivi Letsou and myself in this unique 4 day transformative retreat. Through Chanting, Yoga and Ayurveda we will reconnect to our hearts
The songs will carry you away, transport you, and give you this connection to some blissful feeling within.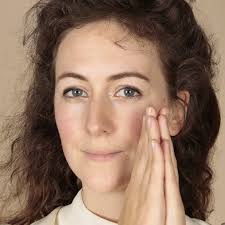 DATES
26 September – 30 September 2020 (4 nights)
WHERE
Zen Rock Mani, an exquisite natural location, nested amongst the olive trees of Peloponnesos and just a few minutes from beautiful greek beaches.
A lush area of Greece, and a state-of-the-art retreat centre gifted with a heart led, devoted & professional team.
Nearest airports are Kalamata (31km) and Athens (287km).
PROGRAMME
Gaiea's Invitation: Delve into the power of sacred sounds of Sanskrit, and as you experience them become part of your being, lose your (small) self to the wonder of your (true) self and ultimately become present and available to beauty and grace!
Vivi's Invitation: Renew body and mind through Yoga Asana practice. We will move our body in beautiful aligned ways, free the joints, stretch the muscles, and strengthen our core while breathing deeply and joyfully!
Elena's Invitation: Learn about your unique body-mind constitution and how to maintain balance through adequate nutrition and lifestyle. Treat yourself to a deeply rejuvenating Ayurvedic massage and let nature do its miracle!
And of course, delicious local fresh & healthy meals from our Chef, for a balanced body & mind.
Daily Activities & Offerings
Morning Meditation (optional)
Morning Dynamic Yoga practice & Evening Yoga Nidra – All levels with Vivi Letsou
Chanting, Kirtan & Satsang with Gaiea throughout the day
Plenty of free time to enjoy walks in nature, sleep, the nearby beaches, talks and friendly company, massage therapy and private sessions with Gaiea etc…
Additional Offering – on request :
**Private Sanskrit or Voice Consultation with Gaiea.
**Private Ayurveda Consultation and Massage Therapy with Elena.
About your hosts