NEXT WORKSHOP INTRODUCTION TO AYURVEDA "Learn to Eat Right for Your Body Type"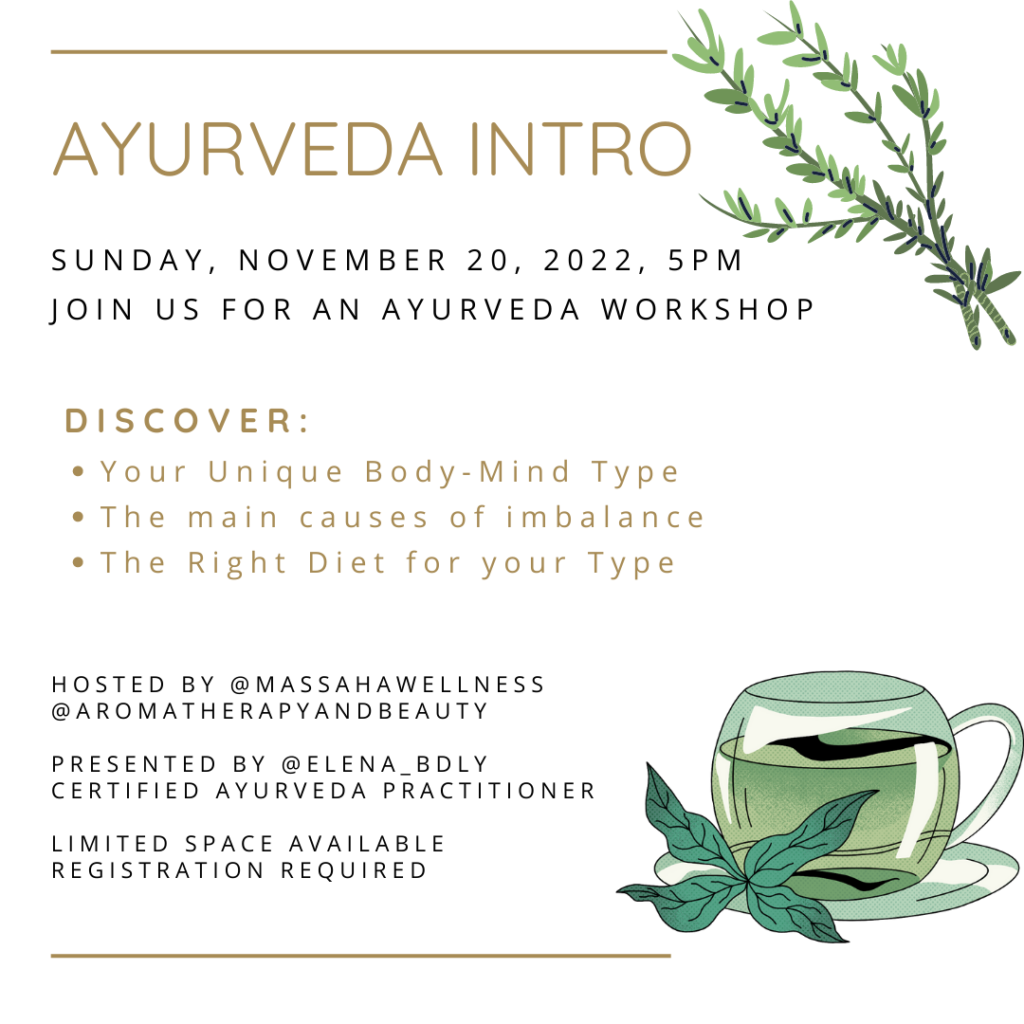 A participative workshop on November 20th in Glyfada, Athens.
You will learn about :

1/ Your unique Body -Mind type
2/ The implication it has on your physical and emotional health
3/ The root cause of imbalance
4 / The golden rule for health and balance !
Contact me for more information
Hope to see you there !