An easy and healty wrap recipe for a healthy lunch on-the-go, or even a hearty sunday breakfast! This easy and healthy wrap recipe is suitable to all constitution and can be adapted to the season, location and your personal imbalance. For support do consult an aurveda practitioner.
Balanced in taste and nutrients, this easay and healthy wrap recipe supports healthy gut, healthy menstruations and stress relief programmes. It is also suitable with the weight loss plan provided by your ayurveda practitioner.
For specific recommendations, once again check with your practitioner.
INGREDIENTS
For the filling :
A portion of COOKED seasonal green vegetables (asparagus, zucchini, brocoli)
A portion of protein preferably organic/locally sourced (choose according to your practitioner recommendation : eggs, scrambled tofu, chicken, smoked salmon, edamame, fresh cheese, tuna, beans, avocado & hummus…)
A portion of mixed green SMALL leafs and herbs (rocket, watercress, mesclun, basil, mint, chives…)
Himalayan Sea Salt
Black pepper
Olive Oil
Lime
Oregano
INSTRUCTIONS
For the filling
Wash, peel and cut the vegetables in small squares.
Place in baking tray. Pour a dash olive oil and seasoning (oregano, black peppper). Toss. Add a little water. Cover with foil and bake until al dente on 200 C.
Alternatively you can steam or boil your vegetables until al dente not soft.
In the mean time, prepare your protein and wash your green leafs thoroughly.
Toss the leafs in a little olive oil, salt and lime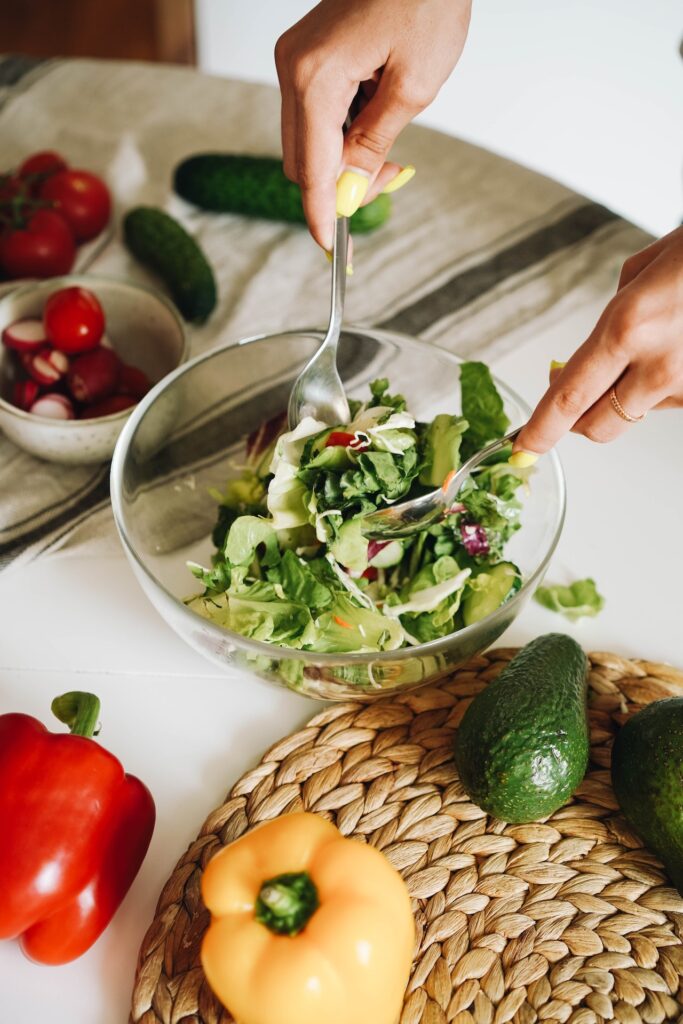 Making the wraps
Warm up your wraps in a pan or in the oven. Covered to keep them soft.
Add salad leafs, protein and top with your veggies.
Close it tight and enjoy guiltfree with your hands  🙂
Bon appetit  !
Elena Beurdeley – Ayurveda Practitioner | Natural Health Counselling
Nutrition | Massage Therapy | Herbal Remedy | Lifestyle
Stress & Anxiety Relief | Gut Health | Menstrual Health
Consultation | Ayurveda Retreats | Workshops
Glyfada – Athens