An authentic Ayurvedic curry recipe shared by Dr Deepika Rodrigo (B.A.M.S), Principle physician and Director of the Ayurvedic Clinic. Rich in flavours, balancing for all three doshas, and easy to make, this Ayurvedic curry recipe is the perfect healthy addition to your cooking book!
We found Dr Deepika's curry recipe so easy to prepare and satisfying to the senses, that we decided to share it. We steamed basmati rice and served it on the side. Rich in flavours and healing properties, this Ayurvedic curry recipe is easy to digest and balancing for all three doshas.
For individuals with predominant pitta dosha or with pitta imbalance, we recommend to reduce the amount of chili powder and mustard seeds, and to avoid the green chili and tomatoes. Individuals with Kapha imbalance can omit or reduce the proportion of basmati rice and add water instead of coconut milk. For non-vegetarians, the curry recipe can also be prepared with chicken or fish.
That's enough talking now onto the preparation method of this delicious ayurvedic curry !
AYURVEDIC CURRY RECIPE INGREDIENTS
Basmati rice – 1/2 cup – steam and set aside
Red lentils – 1 cup
Cury powder – 1/2 tsp
Chili powder – 1/4 tsp
Turmeric – 1/4 tsp
Mustard seeds – 1/4 tsp
Olive or coconut oil – 1 tbsp
Cumin seeds – 1 pinch
Cinnamon – 1/4 stick
Garlic – 1-2 cloves
Onion – 1 onion
Ginger – 1 cm (grated or thinly sliced)
Curry leaves – 3-4 (optional)
Green chili – (optional)
Chopped tomato – 1 piece (optional- kids will like it or if you are hosting guests it will give a nice colour to the dish)
Vegetables (optional – choose them according to your dosha)
Coconut milk (1/2 cup)
Rock salt – to taste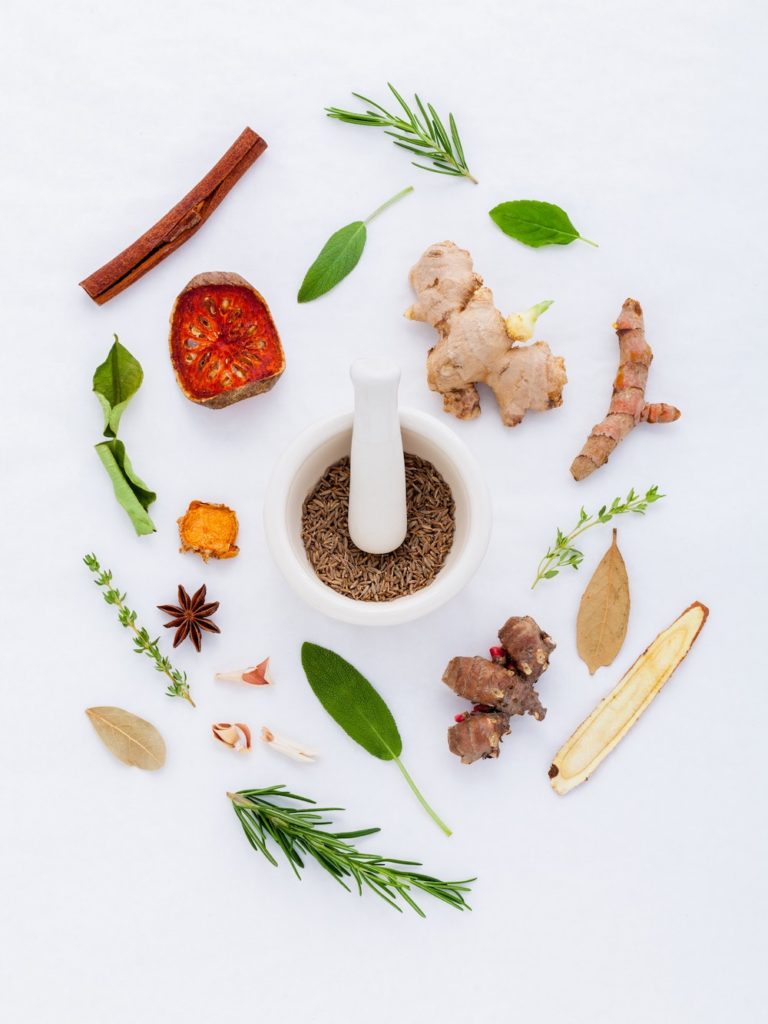 HOW TO MAKE THE CURRY RECIPE
Rinse the lentils until water is clear (3-4 times)
Steam the rice just enough so it is fluffy and moist. Set aside
Add the lentils in a pot, cover with the same amount of water. Soak for 10 minutes
Add curry powder, chili powder, turmeric
Cover tightly with lid
Boil on medium heat for 5 minutes
Open lid, stir. Leave to rest
Slice the onion thinly, crush the garlic, grate the ginger – make a paste
In a deep non stick pan, pop mustard seeds in a little oil. Then, add cumin, cinnamon, garlic, onion and ginger paste.
Add green chili, curry leaves, chopped tomatoes (optional)
Stir until golden and fraguant on low heat. Take your time. Be careful not to burn the spices
Add the lentils and 1/2 cup of warm coconut milk. Stir for a minute
Stir in vegetables for 3-4 minutes (optional)
Before serving, add the coconut milk and salt
Cook for 2-3 minutes more
Serve warm with basmati rice on the side, a sprinkle of lime and a few fresh leafs of parsley or coriander.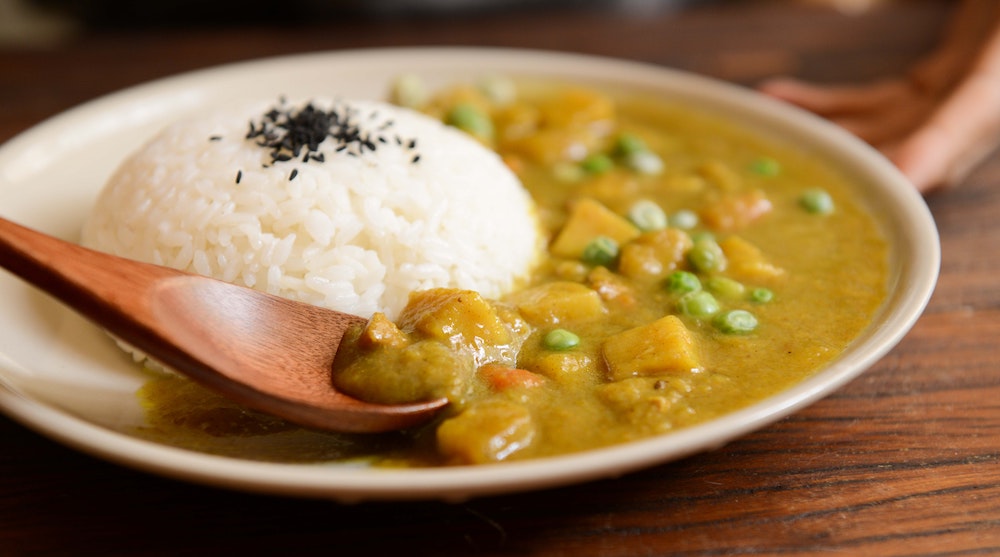 View more Ayurvedic recipes here.
Elena Beurdeley-Kuerten
Ayurvedic Consultant – DipALN, DipAMT (Ayurveda)
The Ayurveda Centre – Athens
www.theayurvedacentre.com